Designing Resilience in a Changing Environment
Residential Additions and Remodeling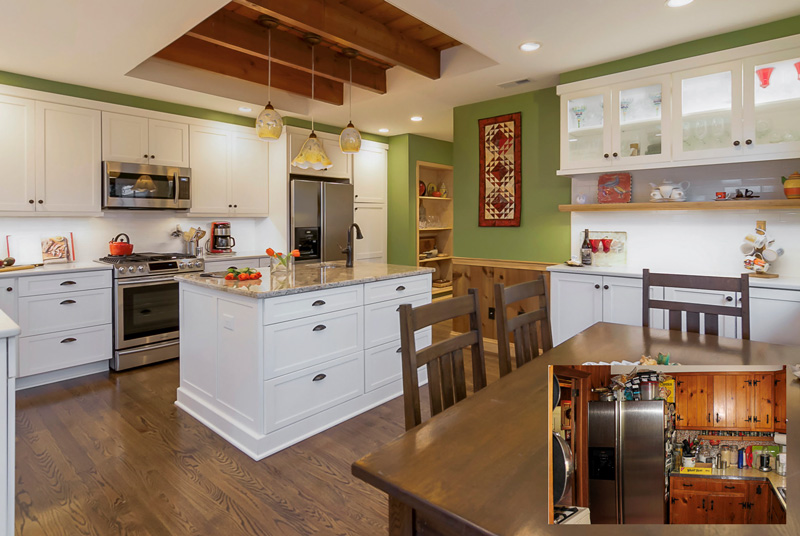 Family needs evolve and our homes need to adapt with us, for us. Whether it is a growing family looking for more space, a parent needing a home office, or the desire to create single level living for aging in place (including Universal Design / ADA renovations), HD Squared is here to recreate your home to meet your needs.
For applicable projects, home energy audits are performed during the Existing Condition Survey to provide critical information about the integrity of the existing home, thus guiding the design team to ensure the recreated home is not only functional and beautiful but also efficient with reduced energy costs.
Our Kitchen and Bath Design emphasizes water and energy conservation as well as beautiful and durable material selections with embodied energy taken into consideration.
Resilient Design is the strategic design of interiors, buildings, landscapes, and communities that provides for the occupants and ecosystems to thrive and adapt in times of challenging circumstances. MHD
I had a fabulous experience with HD Squared. I had an addition built with accompanying walkways installed. This was my first experience doing a major renovation and HD Squared walked us through each step with support and professionalism. I have since recommended friends to HD Squared and they also had a great experience. My addition is beautiful. I give HD Squared 5 stars. It's a great company.
HD Squared Architects
86 Maryland Ave, Annapolis, MD 21401
Mon–Fri: 8:30am–5pm
Evenings/weekends by appointment.